Get exactly the right check valve for your water or wastewater process.
Check out Val-Matic's free eBook, Guide to Design and Selection of Check Valves, and learn how the the right check valve can reduce maintenance costs, energy costs, slamming, and more.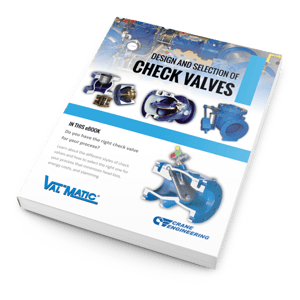 In this eBook you'll find:
An in-depth look at check valve types

Tables with estimated intial cost, maintenance costs, and total cost

Helpful tips to find just the right check valve for your application
Download your copy now!